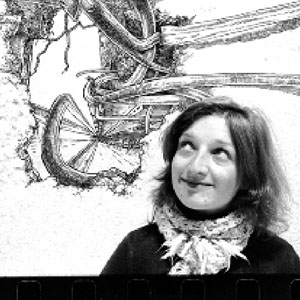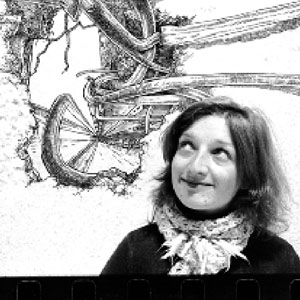 Bettina Julia Egger was born in Austria in 1981. In 2000, she settled in France to study art.
In 2007, one year after she obtained a master's degree in plastic arts from the University of Rennes, she formally devoted herself to comic creation and became a professional cartoonist. Her work has been exhibited in France, Austria and Russia. In addition, she is also responsible for instructing professional and amateur comic courses in the university.
In 2011, she initiated the "Comic Frank Zappa" project, an international organization of comic writers. As more and more cartoonists have joined the project, the works of this international organization have attracted more and more public attention. Although Bettina's debut time is not long, her achievements cannot be underestimated. In 2012, her work "Dragon" (adapted from a play by Ivigny Schwartz) won the Altena Comic Award at the Lyon International Comics Festival. In 2013, her work "The Devil Comes to Moscow" was published and was selected for the Artemisia Prize in 2014. From October 2015 to present, she is studying for a doctorate degree in documentary comics at the University of Salzburg.
---
Selected works