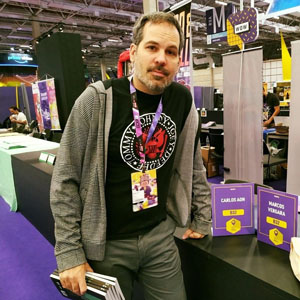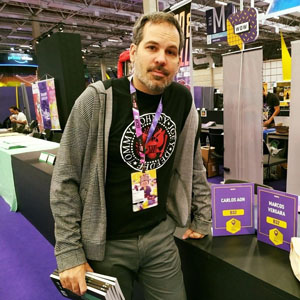 Carlos Aon was born in 1978 in Buenos Aires, Argentina. He is a cartoonist, illustrator and graphic designer.
In 1999 he founded, together with other artists, the production company From there he published several magazines and books and participated in many Latin American and European exhibitions.
In 2008 he published the series "Gayeras" in Fierro magazine.
He drew "The Lost Cause" with a script by Federico Baert and color by Lara Lee, published by Rock Rabia Press in 2015. He contributed as author and cover artist to the book "The Story of the Factory" and the book "My Dear Buenos Aires". He drew "Venice" with a play by Alejandro Farías and adapted the play by Jorge Accame for the book "Little Stories of the Theater" edited by Locke Rabia.
In 2014, he drew Akis! a script written by Jock for Editorial Painting.
His latest publication in Argentina is "Sleepyhead" with a script written by Rodolfo Santullo and edited by Locke Rabia.
---
Selected works