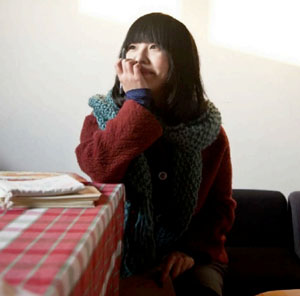 Dong Peipei, pen name: His Royal Highness PP, a well-known cartoonist and illustrator in China. Graduated from Beijing Film Academy.
Has published and published: "Goodbye, childhood", "P calendar solar terms", "Let's blind date" and more than 60 comic books. The style of the works is humorous and interesting, and the painting style is nostalgic and retro. In the form of unique hand-drawn cartoons and photos, the most humanistic petty bourgeoisie urban natural landscape, historical landscape, folk customs, urban characteristics and other elements are displayed wonderfully.
Dong Peipei has won several times for his work: Silver Award in the "FLASH Animation Design" Competition of the 4th Jiangsu University Computer Network Competition, Pconline 3rd National FLASH Creation Grand Prix, Nanjing University Excellence Award, Jiangsu Youth Special Prize in Art Competition, 2006 Traveling with Chinese and Japanese Manga Youth to Promote Visiting Delegation to Japan, 2007Aniwow! Nominated for the White Poplar Award in the 2nd China (Beijing) International College Student Animation Festival, in the category of comics, 2006~2007, executive director of the first domestic animated New Year movie "Full of Smiles" won the Chinese Government Huabiao Award for Excellent Animation Award and the Ministry of Culture in 2013 Excellent original comics award.
---
Selected works