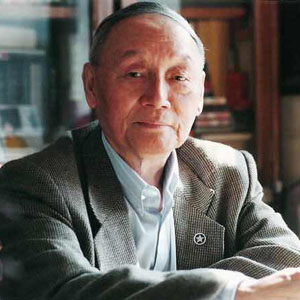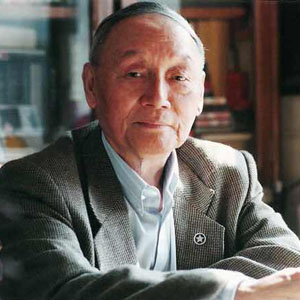 Gu Bingxin (1923~2001), Professor Gu Bingxin is a respected painting artist and art educator.
He was engaged in woodcut and comic creation in his early years. His woodcut "Medicine" was exhibited in the Socialist National Plastic Art Exhibition in Poland and was collected by the Shanghai Lu Xun Memorial Hall.
Beginning in the 1950s, he created a series of comics, such as "Reconnaissance across the River", "Brother Little Pigtail and Me", and "Hero Little Eight Road". Known by the painting circles as "Southern Gu Bei Liu", he is worthy of being the pioneer and leader of my country's contemporary new comic art.
At the end of the 1950s, he carefully collected and studied Chinese Ming and Qing prints, and published a series of works with high achievements. At the same time, he is committed to the study of Chinese figure painting and traditional line drawing, and extensively draws on the rhythms and modeling formulas of opera art and various traditional cultures, integrating cultivation, learning and skill, and making great contributions to the continuous innovation of Chinese painting. , Enjoys a high reputation in domestic and foreign painting circles. His early creations of figure paintings such as "Heroes" and other line-drawing figures have influenced the pursuit of traditional Chinese line-drawing in the Chinese art circle. His early Chinese painting "All Power to the Peasant Association" and his later "Game of the Game" were collected by the Chinese Revolutionary History Museum and the Great Hall of the People.
In the 1980s, he devoted himself to the education of Chinese figure paintings. "For the sake of the sacred and continued learning", he compiled traditional Chinese figure paintings into lesson plans, combined with his own art creation experience and systematically taught them to students, giving him a life-long creative experience. Unreservedly taught to students and cultivated many outstanding artistic talents.
After the 1990s, in the creation of Chinese figure paintings, he was a vivid portrayal of traditional literary masterpieces, and made the greatest contribution of an old artist to the continuous innovation of traditional culture. Contribute to art education.
---
Selected works