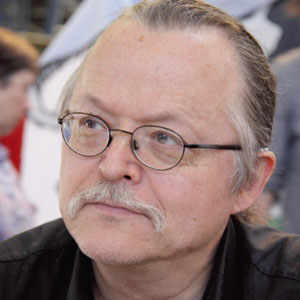 Hannu was born in Finland in 1952 and studied at the Helsinki Academy of Fine Arts and Budapest Academy of Fine Arts from 1970 to 1974, which laid a solid foundation for him to become a well-known Finnish cartoonist.
Hannu's paintings are mainly black and white realism, with strong visual impact in a style full of strong personality. In his opinion, the press and publishing industry should not rely solely on illustrations and illustrations, but should use story-based content to enrich works. Therefore, since 1990, he has been painting a series of world famous works. He has collaborated with American and English literary superstars such as Grisefoth Nicholas and Ruusuvuori Juha.
At the beginning of the twentieth century, his works were widely disseminated to France, Italy, Germany and other European countries, arousing strong response and pursuit from readers. Known as one of the well-known contemporary European cartoonists.
---
Selected works