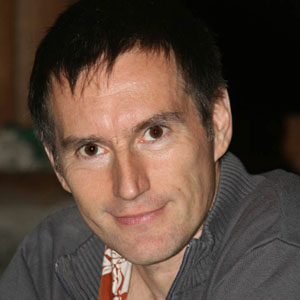 Laurent Verron was born in 1962 and is a famous French serial painter.
From 1986 to 1989, he began his career as a serial painter as an assistant to Robert (the author of the "Bull and Billy" comic series).
From 1990 to 1994, he created a series of comics (three volumes in total) based on Lou Durant's script "Maltese".
From 1994 to 2006, he co-created the series of comics (a total of seven volumes) with the screenwriter Jane. In 2001, he continued to create the drawing of the "Bool and Billy" series of comics (six volumes have been published so far, and the seventh volume is in the process of drawing).
From 2003 to 2005, he co-created "Follow the Air Track" and "Front Row of Shelves" (small sketch album) with the screenwriter Klick.
In 2008, co-authored "Escape to Di Zi No. 2" (four volumes in total) with the screenwriter Klick.
In addition, Laurent Verron also participated in the creation of many collection albums and magazines.
Laurent Verron participated in the filming of the film "Bull and Billy": In the film, a close-up of the characters he was drawing was taken, and at the end of the film appeared a comic book specially drawn by Laurent Verron for the film. noodle.
---
Selected works