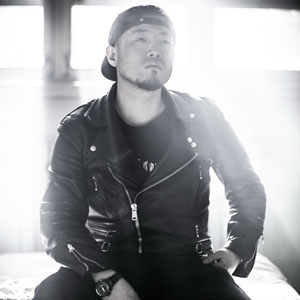 Lu Ming graduated from the School of Urban Design, Central Academy of Fine Arts. He started professional comic creation in 1999 when he was in high school. After more than ten years of tempering, he gradually formed his own style. In addition to professional comic creation, he is also involved in film and advertising design. The main comic works are:
The short comic book "The Child Who Discovered Snow Mountain":
In 2003, it was published in the "Juvenile Manga" magazine of China Art Publishing House.
The short comic book "Dragon Soul":
Published in Hong Kong in 2003. It is included in the comic collection "Dragon Soul" produced by Hong Kong Force International Co., Ltd. to commemorate the 30th anniversary of Bruce Lee's death.
The short comic book "LE SAUT" (high in the corner):
Published in France in 2008 and included in the comic collection "Beijing"
The short comic book "Millennium":
Published in "Monin" magazine in Japan in 2008 (published by Kodansha)
The ultra-short comic work "Seven Swords-Sun and Moon":
Published in Guangxi Normal University Press in 2005, it contains a compilation of comics with the same name as the movie "Seven Swords".
Video dynamic comic work "Dragon and Tiger Gate":
In 2006, it was released as the opening animation of the Hong Kong movie "Dragon Tiger Gate" in many countries at home and abroad (Beijing Poly Bona Film Distribution Co., Ltd.)
Illustrated works "beijing2008" series:
In 2008, a series of themed advertisements celebrating the Beijing Olympic Games produced by the sports brand adidas. The author served as the painter.
Participated in the creation of film art:
In 2010, he participated in the art design of Hong Kong films "Di Renjie: The Empire of the Sky" and "Flying Sword of Dragon Gate".
---
Selected works