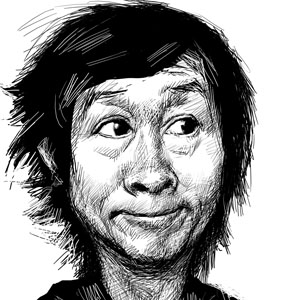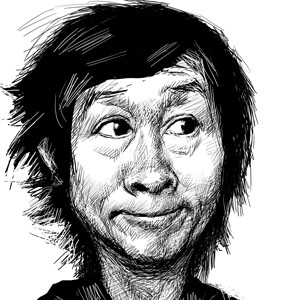 Nie Chongrui, has been creating comic strips since 1977. The main comics created in the 1970s and 1980s include: "Come back, Roland", "Paplov", "Top Ten Mysteries of the World", "Roentgen", "Orphan in the Fog" and more than a dozen comic strips Book. Nie Chongrui's painting works have a solid foundation and avant-garde creative ideology. His works are well received by readers in overseas markets.
From 1979 to 1995, he worked in the Beijing Slide Factory. After 1997, he worked in the China People's Fine Arts Publishing House as the art editor of children's comic magazines.
In 2004, he was hired as a full-time cartoonist by Beijing Tianshi Panorama Cultural Communication Co., Ltd.
In 2006, he created the first batch of Chinese original comics published in France: Liao Zhai series of comics "Jia Er", and the French publishing house purchased the copyright and published it in France.
In 2007, he began to create the second Liao Zhai series of comics "The Phantom of the Ancient Temple". The work lasted one year and was completed in 2008 and published in France.
In 2009, he started to create the third large-scale comic series "Bao Zheng". Currently the first four have been published in France. The book was congratulated by a letter from the Minister of Culture of France and the Mayor of Paris in 2010. It was also selected by a French art academy as the art teaching material of the academy.
In March 2011, at the Paris Book Fair, the book was selected as one of the 12 most popular comic works in 2010 by the French "Parisian" magazine.
---
Selected works