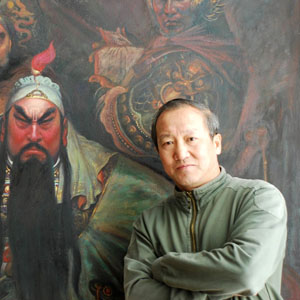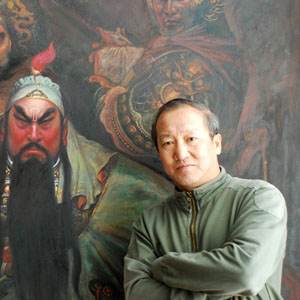 Wang Kewei, a well-known domestic oil painter and comic strip artist, a member of the Chinese Artists Association, used to be the editor of the comic strip at the People's Fine Arts Publishing House. In the 1970s, he began to create comic strips. At the beginning, he created works such as "Border Defense Hunting", "Nine Heroes of Lugou", and "Water Margin". In 1978, the comic strip "Strengths Order" was first published in the comic strip and won praise. Since then, it has been unacceptable. A large number of military comics have been published, showing readers the grand scenes of World War II, creating a split-mirror style based on modern military themes. The precedent of comics expressing content led to a group of later painters to paint military subjects and the craze for comics in World War II, which had a huge social impact.
His works published in the 1980s include: "The Beginning and End of the Pearl Harbor Incident", "The Great Battle at Wright Bay", "I Blew Up Hiroshima", "The Battle of Man and Bird", "The Battle of Falkland Islands", "Shadow "Samurai", "Don Quixote", etc. In the late 1980s, he was transferred from the military art studio. The work of Fengbi is the large-scale comic book "The Battle of Chu and Han", which also triggered the creation of ancient oil paintings.
In 1988, he went to the United States, Europe and other countries to exchange and study with Mr. Liu Haisu, which lasted three years. After returning to China, he devoted himself to creation and developed a keen interest in ancient Chinese historical themes. He created a large number of oil paintings such as "Holding a Chariot", "Beauty Walking", "Hunting a Qilian Mountain", "National War", "Out of the Fortress", and "Twilight Clouds". Published "Wang Kewei Oil Painting Collection".
Mr. Wang Kewei's works have been widely published in well-known domestic publications, and he has participated in many exhibitions, won awards and published many times. Many works have been collected by domestic and foreign museums, art institutions and individuals, and have achieved good results in previous auctions of Guardian.
---
Selected works