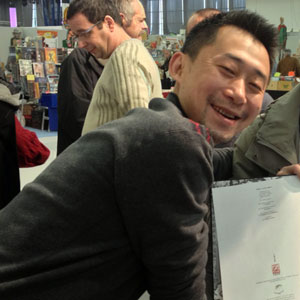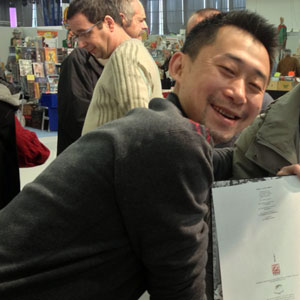 Born in Anshun City, Guizhou Province, graduated from Guizhou Art College, majoring in fine arts, independent writer of comics and illustrations. So far, more than 20 comics have been published.
From 1997 to 2005, he served as editor, art director, and editor-in-chief of Chengdu'Science Fiction World' magazine.
Joined Beijing Tianshi Panorama Cultural Communication Co., Ltd. in 2005, and authored "Crusade", "Descent", "Flying", "Clown", "Song of Frogs", "Save Mankind", "Wild Highway", etc. The comic works were published by large European and American publishing houses such as CASSTERMAN in Belgium, GLÉNAT in France, ANKAMA in France, and HUMANOIDS in the United States.
The 2008 novel version of "Mianren Aso" was included in the "2008 Best Collection of Fantasy Novels in China" published by Sichuan People's Publishing House and published in Mosquito Publishing House in France in 2013.
In 2014, his work "Lan Ruo in the Clouds" was published in China and France respectively. In October 2014, with this work, he won the Golden Elephant Award for the Most Popular Cartoonist at the 38th International Comics Festival in Chambery, France.
---
Selected works