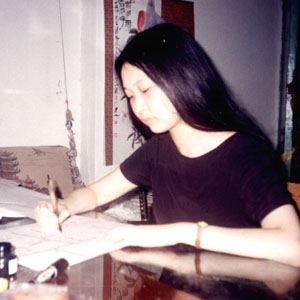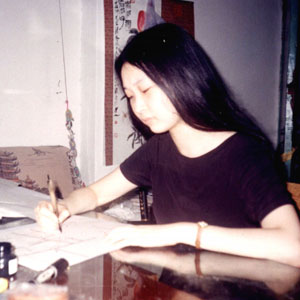 Zhao Jia, female, was born in 1981. Since the age of 4, he has published art works, covering a wide range: Chinese paintings, watercolors, gouache, paper-cutting, clay sculptures, sketches, cartoons, etc. Published in dozens of companies including Soong Ching Ling Foundation, Xinlei Publishing House, Gansu Children's Publishing House, Encyclopedia Publishing House, China Drama Publishing House, Tianjin Education Publishing House, Tianjin Renmei Publishing House, Tianjin University Press, Inner Mongolia Children's Publishing House, etc. Newspapers and newspapers have successively published more than 4,000 pieces of comics and single color pictures, including 6 long-form comics, more than 10 medium-length works, and several short-form works. The text and scripts of important works are all independently completed by myself. .
In 1999, Zhao Jia won the champion of the 2nd National Cultural Communication Cup Comic Contest. In 2002, Zhao Jia won the champion of the China-Japan National Youth Comics Joint Exhibition. Participants at the National Children's Publishing House and Periodical Conference believe that Zhao Jia is the most promising artist in the cartoon industry in China. Taiwan's "China Times" also reported on Zhao Jia extensively, saying that she dominates the Chinese cartoon art world. The largest cultural communication development company in Hong Kong invited Zhao Jia to Hong Kong to give awards, and was even praised by Taiwan's art master Cheng Wen, who is known as an Asian treasure.
Due to Zhao Jia's achievements, he was interviewed by CCTV's "Focus Interview" column in 1999, and also by CCTV's "Half the Sky", "Bridge" magazine, Tianjin TV station and many newspapers and magazines. In January 2001, I was invited by the Japan International Cultural Exchange Foundation to visit Japan, and held art exhibitions and seminars. During the period, I was interviewed by NHK, "Asahi Shimbun" and "Tokyo Shimbun" and spoke highly of her. It is a genius girl from China.
---
Selected works